Step into the dynamic landscape of Miami's education scene, where a personalized approach to learning is stealing the spotlight! This article delves into the world of independent tutors – the true champions of one-on-one education.
Gone are the days of conventional classroom instruction. Independent tutors bring a fresh breeze of tailored teaching, offering a unique approach that resonates with each student's individual learning style. From decoding complex math problems to crafting eloquent essays, these tutors have made it their mission to ignite the light of understanding in students' minds.
But how do they work their magic? Well, it's all about forging connections. Independent tutors don't just see students as passive learners; they become mentors, guides, and sometimes even friends. They adapt their methods to fit the pace and preferences of their students, creating an environment where questions are encouraged, and curiosity is celebrated.
So, buckle up as we take you on a journey through the top 10 independent tutors in Miami who have mastered the art of one-on-one tutoring. From igniting academic passions to building unshakable confidence, these tutors are changing the game and leaving a trail of successful students in their wake. Get ready to meet the faces behind Miami's educational transformation!
Unlocking the Search for 1-on-1 Independent Tutors in Miami
In the lively expanse of Miami, discovering the ideal independent tutor for that personalized educational experience might appear challenging, but worry not – we're here to streamline your quest.
Referrals from others
Sometimes, the best recommendations come from those who've trodden the path before. Reach out to fellow parents, students, or educators for their insights. Their personal experiences can be invaluable in leading you to a tutor who works perfectly with your learning needs.
Online Tutoring Platforms
The digital age has made finding tutors easier than ever. Websites and platforms dedicated to connecting students with independent tutors offer a wide array of options. Simply input your preferences, and watch a list of potential tutors in Miami materialize before your eyes.
Local Community Centers
Don't underestimate the power of your local community. Community centers, libraries, or educational organizations often have information about reputable independent tutors who operate in the area. These tutors are often well-versed with the local curriculum and educational requirements.
Tutoring Agencies
These agencies act as intermediaries, matching students with independent tutors. While they might charge a fee for their services, they do the legwork of vetting and connecting you with qualified tutors, saving you time and effort.
Local Advertisements
Keep an eye out for flyers or advertisements in local newspapers and community boards. Sometimes, the perfect tutor might just be a poster away!
As we step into the domain of individualized tutoring, remember that the key lies in finding a tutor who not only understands the subject matter but also resonates with your learning style. The process might require a bit of searching, but the rewards in terms of academic growth and confidence are immeasurable.
10 Best Independent Tutors In Miami
Here are the top 10 independent tutors in Miami
Maher S.
Jacqueline B.
Caterina P.
Victor B.
Ivan L.
Miguel M.
Deborah S.
Paola D.
Ethan M.
Hedvig B.
Tutor #1 - Maher S.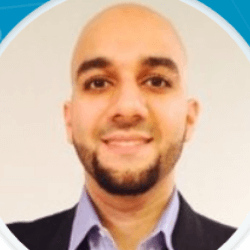 Overview
Maher S. is a finance professional with an extensive background in tutoring. With over 6 years of experience, he has a deep understanding of different subjects catering to students at various levels. Maher's academic qualifications and industry expertise make him a reliable and knowledgeable tutor.
Specializations
- Finance
- Accounting
- Business
- Mathematics
Qualifications
- Master's degree in Finance from Florida International University
- Chartered Financial Analyst (CFA) designation
Why Choose Maher S.?
Maher's teaching approach is rooted in building a strong foundation. He starts by solidifying the fundamentals of each subject, ensuring his students have a robust understanding before progressing to more advanced topics. Maher's belief in the value of practice resonates in his teaching style. By dedicating focused time to mastering the basics, he empowers students to excel in all aspects of their chosen courses.
Success Stories
"Thanks to Maher, I not only passed my exams but gained a deeper appreciation for finance." - James A.
Click here to request a trial with him.
Tutor #2 - Jacqueline B.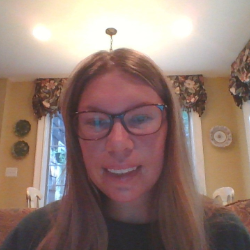 Overview
Jacqueline B. is a passionate and highly qualified educator. With a strong commitment to personalized learning and a wealth of experience, Jacqueline is dedicated to empowering students through literacy and academic excellence.
Specializations
- Reading-Intensive Instruction
- Elementary, Middle, and High School Subjects
Qualifications
- Ed.D in Reading Education from Nova Southeastern University
- Master's in Cognitive Studies from Columbia University
- Mass Communications and Media degree from Sacred Heart University
Why Choose Jacqueline B.?
Jacqueline's teaching philosophy revolves around tailoring her sessions to each student's individual needs. With over a decade of tutoring experience, she understands the significance of personalized instruction. Her diverse academic background provides her with a unique perspective to engage students effectively.
Success Stories
"Jacqueline's use of various strategies, from close reading to problem-based solving, significantly improved my child's reading comprehension and study skills." - Alexander F.
Click here to request a trial with her.
Tutor #3 - Caterina P.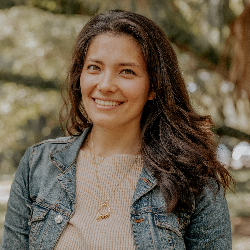 Overview
Caterina's commitment to teaching is evident through her academic achievements and tutoring experiences. Her passion for fostering one-on-one learning, combined with her holistic approach to education, makes her a valuable and approachable tutor.
Specializations
- Biomedical Engineering
- Integrative Medicine
Qualifications
- Master's degree in Integrative Medicine from Saybrook University
- Bachelor's degree in Biomedical Engineering from Florida International University
Why Choose Caterina P.?
Caterina's educational accomplishments, including being on the Dean's list throughout her academic journey highlight her commitment to excellence. Her dedication to teaching is reflected in her tutoring history, which spans from university study groups to starting a free tutoring group in high school. Caterina's facilitative approach to teaching encourages independent thinking and a deeper understanding of subjects.
Success Stories
"My child's confidence in tackling challenging subjects has soared under Caterina's guidance." - Olivia T.
Click here to request a trial with her.
Tutor #4 - Victor B.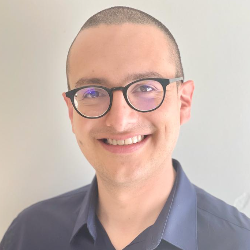 Overview
Victor B. is an educator with a profound background in mathematics. Victor's expertise is matched by his extensive teaching experience spanning over a decade. His research focus on geometric inverse problems showcases his dedication to advancing mathematical knowledge.

Specializations
- High School Math
- College Algebra
- Calculus
- Complex Analysis
Qualifications
- Pursuing Ph.D. in Mathematics
- Master's degree in Mathematics from the University of California--Santa Cruz
Why Choose Victor B.?
Victor's comprehensive teaching and tutoring experience, coupled with his bilingual proficiency in English and Spanish, make him an exceptional educator. He has successfully guided students of varying ages and skill levels through an array of mathematical subjects.
Success Stories
"My child's fear of math vanished after learning from Victor."- Luna S.
Click here to request a trial with him.
Tutor #5 - Ivan L.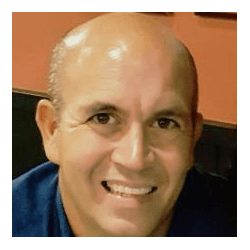 Overview
Ivan L. is an accomplished Industrial Engineer and educator with a passion for applying quantitative tools to decision-making and research. Ivan's commitment to effective learning methods shines through his dedication to teaching quantitative subjects like algebra, precalculus, calculus, and statistics.
Specializations
- Algebra
- Precalculus
- Calculus
- Statistics
- Operation Research
Qualifications
- Degree in Industrial Engineering
- Master's in International Agrobusiness (MBA)
Why Choose Ivan L.?
Ivan's diverse academic background and over 15 years of experience as a professor and tutor make him a knowledgeable and insightful educator. His deep understanding of quantitative subjects stems from personal challenges he faced while learning these topics.
Success Stories
"Ivan's use of simulations and coding helped me grasp complex concepts with ease." - William E.
Click here to request a trial with him.
Tutor #6 - Miguel M.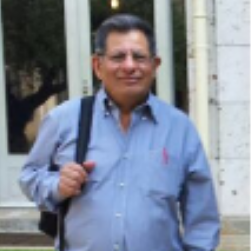 Overview
Meet Miguel M., a dedicated educator with a strong academic foundation in Electrical Engineering and Computer Science. Miguel's academic achievements reflect his commitment to excellence. With a unique background that includes a Master's in Family and Marriage, he brings a holistic approach to education.
Specializations
- Mathematics
- Electronics
- Test Preparation (SAT, ACT, GRE, GMAT, etc.)
Qualifications
- Master's in Electrical Engineering and Computer Science from the University of California, Berkeley
- Honors in Electrical Engineering and Computer Science from Lafayette College
Why Choose Miguel M.?
Miguel's extensive teaching experience spans over a decade. His ability to convey complex concepts in a clear and creative manner sets him apart. Also, his commitment to personalized learning is evident which tailors teaching methods to each student's unique needs. His diverse academic background contributes to a well-rounded and effective teaching approach.
Success Stories
"Miguel's dedication to understanding each student's strengths and weaknesses makes him an exceptional educator." - James A.
Click here to request a trial with him.
Tutor #7 - Deborah S.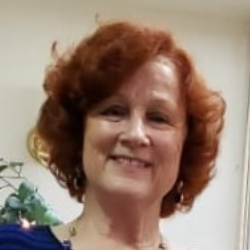 Overview
Introducing Deborah S., an experienced Assistant Professor specializing in nursing education. With a solid academic foundation, Deborah's expertise extends across various nursing fields. Her commitment to preparing nursing students, coupled with a passion for mentoring, underscores her role as an educator.
Specializations
- Nursing Education
- NCLEX Preparation
- Test-Taking Strategies
- Medical-Surgical Nursing
Qualifications
- Master's in Nursing from Clarkson College
- Bachelor's degree in Nursing from the University of Maryland--Baltimore
Why Choose Deborah S.?
Deborah's deep understanding of various nursing roles and cultures enhances her ability to interact with a diverse range of students. Deborah's focus on test-taking strategies, time management, and addressing test anxiety demonstrates her commitment to holistic student success, beyond just nursing content.
Success Stories
"Deborah's nurturing teaching style has been instrumental in my journey. Her ability to clear all queries in moments is exceptional."- Mia J.
Click here to request a trial with her.
Tutor #8 - Paola D.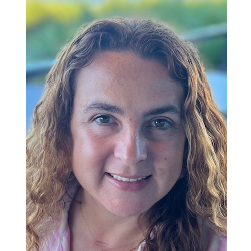 Overview
Introducing Paola D., she is a dedicated educator with a rich academic background and a passion for language studies. Her commitment to language education is further exemplified by her degrees. Fluent in English, Spanish, and French, Paola's language proficiency is complemented by her experiences studying abroad in Angers, France.
Specializations
- French Language and Franco Phonetics
- International Studies
- English and Spanish Tutoring
Qualifications
- Bachelor's degree in French and Franco Phonetics from Florida International University
- Associate in Arts. French and International Studies from Miami Dade College
Why Choose Paola D.?
Paola's linguistic prowess, demonstrated by her fluency in three languages, highlights her dedication to mastering languages. Whether tutoring in English, Spanish, or French, Paola's multifaceted language skills and background in education make her a versatile and effective educator.
Success Stories
"Paola's adeptness in French gave me the opportunity to enhance my language skills." - Lily A.
Click here to request a trial with her.
Tutor #9 - Ethan M.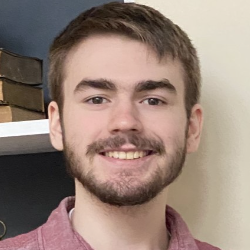 Overview
Ethan M. is a committed undergraduate student at the University of Florida, pursuing a degree in Computer Science. His academic journey includes his affiliation with the National Honor Society and an impressive nearly full scholarship. Ethan's commitment to education is evident in his past work experience as a tutor, where he honed his skills in teaching various skills to students ranging from K-12.
Specializations
- Computer Science
- K-12 Tutoring
Qualifications
- Pursuing a degree in Computer Science from the University of Florida
Why Choose Ethan M.?
Ethan's educational pursuit in Computer Science combined with his tutoring experience showcases his dedication to both learning and helping others excel. His participation in various tutoring classes has enriched his knowledge and preparedness, which he is enthusiastic about sharing with fellow students. Ethan's passion for helping students grasp challenging concepts drives his approach to tutoring.
Success Stories
"Ethan's tutoring has been transformative for my child. He instils confidence and curiosity." - Zoe M.
Click here to request a trial with him.
Tutor #10 - Hedvig B.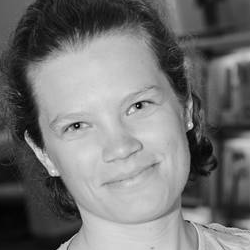 Overview
Hedvig B. is a versatile educator with a strong academic background. Her qualifications underscore her commitment to interdisciplinary education. She brings her teaching expertise in social sciences, agriculture, and biology to diverse language contexts.
Specializations
- Social Sciences
- Agriculture
- Biology
- Languages French, Spanish, Norwegian, English
Qualifications
- Master's in Agroecology
- Bachelor's in International Environment and Development Studies
- Teaching degree in Agriculture and Biology
Why Choose Hedvig B.?
Hedvig's multilingual proficiency and extensive teaching experience in various subjects set her apart as a dynamic educator. Her background includes teaching social sciences, agriculture, and biology in different languages, making her uniquely adaptable to diverse learning needs. Hedvig's expertise as a writing advisor further demonstrates her commitment to enhancing students' skills.
Success Stories
"Hedvig's unique method of building on existing knowledge greatly improved my confidence in various subjects." - Harper W.
Click here to request a trial with her.
Additional Resources
In your quest for academic excellence, having a variety of resources at your fingertips can be a game-changer. Here are some additional resources that can complement your learning journey
FrogTutoring is your source for a wide range of academic support. Whether you need help with math, science, languages, or other subjects, FrogTutoring offers tailored tutoring services to boost your understanding and confidence.
Grade TV offers a vast library of educational videos and tutorials. Whether you need a refresher on challenging concepts or want to explore new subjects, Grade TV has a wealth of resources to support your learning.
If you ever find yourself struggling to understand a topic, Make It Make Sense is here to help. Their clear explanations and step-by-step guides are designed to demystify complex subjects, making learning more accessible.
Math can be a challenging subject, but OnlineMathTutors.com connects you with experienced math tutors who can provide personalized assistance and guide you to success in mathematics.
Conclusion - 10 Best Independent Tutors in Miami Giving 1-on-1 Tutoring
In conclusion, the world of education in Miami has been greatly enriched by the presence of these top 10 independent tutors who offer exceptional 1-on-1 tutoring experiences. Their dedication to tailoring their teaching methods to each student's unique learning style and needs has proven to be a game-changer for many learners.
By carefully selecting tutors based on qualifications, expertise, teaching approach, and student feedback, we've highlighted professionals who have consistently demonstrated their commitment to helping students succeed.
The benefits of 1-on-1 tutoring are evident in the improved academic performance, increased confidence, and deeper understanding exhibited by students who have had the privilege of learning from these tutors.
As you embark on your quest to find the ideal tutor, keep in mind the invaluable insights presented in this article. Assess your own learning requisites, conduct thorough research, and seek out recommendations and reviews to make an informed choice. With the diverse array of educational needs in Miami, these independent tutors are primed to deliver the tailored guidance essential for excelling in various subjects and fields of study.