Middle school can be a turbulent time for students in Miami, where they navigate the whirlwind transition from elementary to high school. At this juncture, students face a shift marked by increased academic demands and more intricate subjects.
It's a time when foundational knowledge is built, and any gaps can have lasting effects on a student's academic journey. This is where the often overlooked champions of education step in – middle school tutors.
Tutoring offers personalized support tailored to each student's unique needs and learning pace. In a classroom setting with numerous students, it's challenging for teachers to address individual struggles comprehensively.
However, middle school tutors provide one-on-one attention, allowing them to identify and target specific areas where a student might be struggling.
In this article, we'll dive into the top 10 middle school tutors in Miami, exploring why their role is so crucial. These dedicated tutors provide the personalized support that can make all the difference during this critical juncture in a student's educational journey.
So, let's embark on a journey to discover the educators who are helping Miami's middle schoolers not just survive, but thrive.
Criteria for Selection: What Makes a Top-Rated Middle School Tutor
You might be wondering, what exactly sets these middle school tutors apart as the cream of the crop in Miami? Well, it's not just about picking names out of a hat. We've got a well-thought-out checklist to spot the shining stars in the tutoring galaxy.
Qualifications:
First up, qualifications matter. Our top-rated tutors are not just passionate about teaching; they've got the credentials to back it up. They've aced the subjects they're teaching and often hold degrees or certifications in education, ensuring they're well-equipped to guide your middle schooler through the academic maze.
Teaching Methods:
But it's not just about degrees on the wall. These tutors have got some serious teaching chops. They're masters at making complex topics sound as simple as ABC. Their teaching methods are engaging, interactive, and tailored to each student's needs.
Student Testimonials:
The proof is in the pudding, or in this case, the testimonials. We've talked to the real experts – the students themselves. Their feedback speaks volumes about the impact these tutors have had on their academic journey. When your child is excited about learning, you know you've hit the jackpot.
Proven Results:
Let's talk about the results. These tutors have a track record of helping students not just pass tests but excel in their studies. We're talking about those "Aha!" moments when the light bulb flickers on, and suddenly, math or science isn't the big scary monster anymore.
So, there you have it. Our criteria for selecting the top-rated middle school tutors in Miami isn't rocket science, but it's definitely thorough.
Top Rated Middle School Tutors Near Me In Miami
Discover these top-rated middle school tutors who can help you excel in your studies:
Nhi N.
John P.
Margaret M.
Michele U.
Eve I.
Nitza D.
Lazaro B.
Amanda R.
Jenniffer S.
Galia B.
Tutor #1 - Nhi N.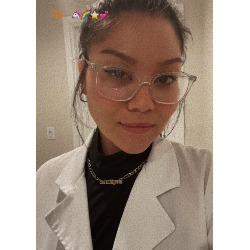 Overview:
Meet Nhi N., an international student from Vietnam, who embarked on a remarkable educational journey in the United States. Nhi's pursuit of knowledge took her through various stages of education. Her personal experience as a student has deeply influenced her passion for teaching and her unwavering commitment to helping others understand the complexities of chemistry.
Specializations:
- Chemistry
- Science
Qualifications:
- Bachelor's degree in Chemistry
Why Choose Nhi N.?
Nhi's unique perspective, as someone who initially struggled with chemistry in Vietnam but found inspiration in an exceptional teacher, sets her apart. She not only excelled academically but also became one of the first few undergraduate students to be offered the role of a teaching assistant for chemistry at Washington State University. In this capacity, her responsibilities included giving lectures, grading, proctoring, holding office hours, and conducting review sessions.
Success Stories:
"Nhi's patience and dedication to helping others succeed make her an exceptional tutor and mentor." - Emily P.
Click here to request a trial with Nhi N.
Tutor #2 - John P.

Overview:
Let's now introduce John P., an educator with over three decades of teaching experience. He has dedicated his entire 32+ year career to both traditional and online education settings in Miami. John's ultimate goal? To showcase the real-world relevance and benefits of what he imparts to his students. Well-traveled and culturally enriched, John has integrated nuggets of wisdom from diverse cultures into his teaching approach, making him a truly distinctive educator. He has a particular passion for reaching out to marginalized as well as advanced students in the online realm.
Specializations:
- English
- ESL
- French
- German
Qualifications:
- Bachelor of Arts degree with a focus on German, minor in French and English from Northern Illinois University
Why Choose John P.?
John's rich tapestry of teaching methodologies ensures that no student is left behind. His commitment to showing students the practical applications of their learning sets him apart. John's extensive cultural exposure, gained through extensive travel, enriches his teaching style, offering students a broader perspective.
Success Stories:
"John's positivity is infectious. His support was like a ray of sunshine in my academic journey." - James T.
Click here to request a trial with John P.
Tutor #3 - Margaret M.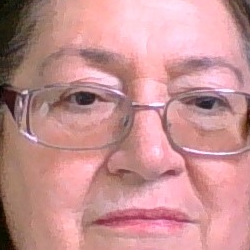 Overview:
Margaret M. is driven by a profound goal: helping others succeed and find happiness in their futures through education. She brings a unique blend of educational experiences to the table. Margaret's passion for working with children is evident, stemming from her time at Miami Dade Public schools.
Specializations:
- Accounting
- Finance
- Math
- Reading
Qualifications:
- Medical coding and billing studies at CBT College
- Accounting studies at Miami Dade College
Why Choose Margaret M.?
Margaret's journey towards becoming an educator and mentor is rooted in her genuine desire to support others in achieving their goals. Her background showcases her versatility and depth of knowledge. Moreover, her extensive experience working in Miami Dade Public schools, coupled with her involvement as a Girl Scout leader, highlights her commitment to education at various levels.
Success Stories:
"Margaret's patience is truly exceptional. Her understanding and empathy make her an outstanding tutor." - Emily R.
Click here to request a trial with Margaret M.
Tutor #4 - Michele U.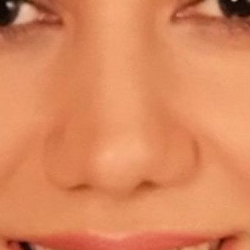 Overview:
Meet Michele U., a certified math teacher hailing from Florida International University. Michele boasts a Bachelor's degree in Business Administration and has completed the rigorous MINT 2.0 state-approved teacher preparation program for non-education majors. With more than a decade of experience as a classroom teacher, Michele is not only an educator but also actively participates in after-school math tutoring programs.
Specializations:
- Math
- Business Administration
Qualifications:
- Bachelor's degree in Business Administration
- Certification as a Math Teacher through MINT 2.0 program
Why Choose Michele U.?
Michele's approach to teaching math is a testament to her commitment. She believes that ALL students have the potential to learn, and her teaching philosophy revolves around engaging students in the curriculum while making learning a fun and exciting experience. Michele's goal is to cater to each student's unique learning needs, guiding them through complex concepts and dispelling any misconceptions along the way.
Success Stories:
"Michele transformed math from intimidating to intriguing. Her clarity in explanations were instrumental in my success." - Kevin L.
Click here to request a trial with Michele U.
Tutor #5 - Eve I.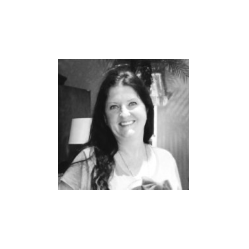 Overview:
Eve I., a multifaceted individual with a rich career background, has found her true passion in education. Holding a degree in Interdisciplinary Social Science and a Master's in Education, she brings a diverse range of experiences to her teaching journey.
Specializations:
- Interdisciplinary Social Science
- Education
Qualifications:
- Bachelor's degree in Interdisciplinary Social Science
- Master's degree in Education
- TESOL certification
Why Choose Eve I.?
Eve's teaching approach is centered around nurturing a lifelong love for learning. She champions inquiry-based learning, encouraging her students to explore and question. She believes in the power of connecting knowledge across various disciplines, illustrating the interconnectedness of the world around us. Eve's teaching philosophy is underpinned by positive reinforcement and the cultivation of strong student-teacher relationships.
Success Stories:
"Eve makes learning an adventure. Her passion for education is palpable, and she brings out the curious explorer in all of us." - Maya R.
Click here to request a trial with Eve I.
Tutor #6 - Nitza D.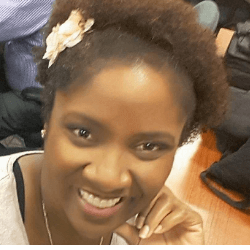 Overview:
Meet Nitza D., a highly qualified educator with a remarkable breadth of knowledge and experience. Nitza holds a Bachelor's degree in Business Administration. She also earned a Master's in Special Education. Her educational journey spans various disciplines, from finance to special education, making her a versatile and valuable tutor.
Specializations:
- Finance
- Special Education (K-12)
- Math (grades 5 to 12)
- Spanish
Qualifications:
- Master's degree in Special Education (K-12)
- Florida Certified Teacher in Special Ed and Math
- Bachelor's degree in Business Administration (Finance)
Why Choose Nitza D.?
Nitza brings a wealth of experience to her role as a tutor. With over two decades of experience educating children with diverse needs, she has worn many hats, from operating her own Family Daycare to tutoring for more than a decade. She also served as a substitute teacher. Her background includes over eight years as an adult educator. Nitza's teaching repertoire encompasses a wide range of subjects.
Success Stories:
"Nitza's dedication is unparalleled. Her personalized approach helped me bridge gaps in my understanding and gave me the confidence to tackle any challenge." - Carlos M.
Click here to request a trial with Nitza D.
Tutor #7 - Lazaro B.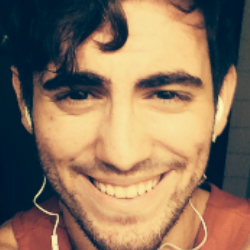 Overview:
Presenting Lazaro B., a dynamic and dedicated educator with a strong background in Biology. His passion for teaching shines brightly alongside his aspirations to become a physician, as he prepares to enter medical school next year. Lazaro firmly believes that teaching is not only a career but a calling, and he's committed to empowering students with effective learning strategies.
Specializations:
- Biology
- Science
- Math
Qualifications:
- Bachelor's degree in Biology (in progress)
Why Choose Lazaro B.?
Lazaro's path to medical school hasn't dampened his enthusiasm for teaching; in fact, it's fueled it. He's witnessed the transformative power of effective learning strategies and is eager to share these insights with his students. Lazaro's tutoring journey began in high school when his math professor recognized his innate ability to grasp complex concepts swiftly. He started with algebra and advanced to Pre-Calculus, Calculus, and various science-based courses. Even Spanish found its place under his tutelage.
Success Stories:
"Lazaro's approach to teaching goes beyond the subject matter. His guidance changed the way I approach learning." - Sofia R.
Click here to request a trial with Lazaro B.
Tutor #8 - Amanda R.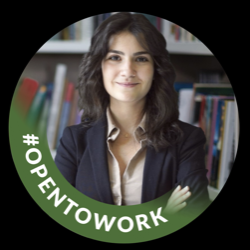 Overview:
Meet Amanda R., a promising student hailing from Duke University with a passion for Public Policy Analysis. Amanda is embarking on her academic journey with an impressive plan, majoring in Public Policy Analysis and pursuing a certificate in Philosophy, Politics, and Economics. She's set to participate in Duke's FOCUS program for Humanitarian Challenges and engage in spirited debates with the Duke Debating Society. Amanda's long-term vision includes earning a law degree and contributing to public service.
Specializations:
- Economics
- Literature
- AP/IB/SAT
Qualifications:
- Public Policy Analysis from Duke University (In progress)
Why Choose Amanda R.?
Amanda has gained invaluable experience in all facets of the tutoring field, from curriculum planning to client retention. Her hands-on experience has equipped her with effective techniques to prepare students for success. In 2022, Amanda embarked on a private tutoring journey, assisting seven clients in the domains of AP/IB and SAT/ACT preparation. She's now eager to leverage her expertise to empower students further.
Success Stories:
"Amanda's approach is both personalized and effective. Her guidance helped me achieve my goals and renewed my passion for learning." - Daniel L.
Click here to request a trial with Amanda R.
Tutor #9 - Jenniffer S.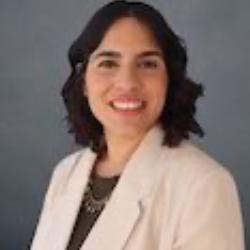 Overview:
Meet Jenniffer S., an accomplished tutor with a strong foundation in science and a deep passion for education. Jennifer's journey is marked by her commitment to teaching and her unwavering advocacy for children.
Specializations:
- Human Biology
- Molecular Biology
- Reading
- Spanish
Qualifications:
- Master's degree in Molecular Biology
Why Choose Jenniffer S.?
Jenniffer brings a wealth of tutoring experience spanning back to 2008. Her dedication to education shines through as she's worked with students of all ages, from elementary to college levels, across subjects like English, Science, and Math. Her academic background in Molecular Biology further enriches her tutoring capabilities.
Success Stories:
"Jenniffer is more than a tutor; she's a mentor. Her guidance has been instrumental in my academic journey, and her passion for education is contagious." - Sarah W.
Click here to request a trial with Jenniffer S.
Tutor #10 - Galia B.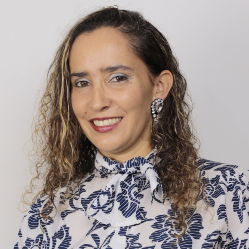 Overview:
Meet Galia B., she has dedicated over two decades to the noble profession of teaching, specializing in crafting and comprehending a diverse range of social, economic, cultural, and humanistic texts. Her areas of expertise extend to proofreading, style, spelling, and writing in the Spanish language.
Specializations:
- Philosophy
- Writing
- Proofreading
- Spanish Language
Qualifications:
- Bachelor's degree in Philosophy and Letters
Why Choose Galia B.?
Galia's teaching journey commenced at a young age, spanning various educational levels, from schools and middle schools to high schools, colleges, and universities. Her vast teaching experience is complemented by her rigorous approach to the Spanish language, encompassing the intricacies of writing, essays, articles, books, proofreading, and editorial review.
Success Stories:
"Galia's teaching is transformative. Her positive encouragement and teaching approach are invaluable." - Juan C.
Click here to request a trial with Galia B.
Additional Resources:
In your quest for academic excellence, having a variety of resources at your fingertips can be a game-changer. Here are some additional resources that can complement your learning journey:
FrogTutoring is your source for a wide range of academic support. Whether you need help with math, science, languages, or other subjects, FrogTutoring offers tailored tutoring services to boost your understanding and confidence.
Grade TV offers a vast library of educational videos and tutorials. Whether you need a refresher on challenging concepts or want to explore new subjects, Grade TV has a wealth of resources to support your learning.
If you ever find yourself struggling to understand a topic, Make It Make Sense is here to help. Their clear explanations and step-by-step guides are designed to demystify complex subjects, making learning more accessible.
Math can be a challenging subject, but OnlineMathTutors.com connects you with experienced math tutors who can provide personalized assistance and guide you to success in mathematics.
Conclusion - 10 Top-Rated Middle School Tutors in Miami
In conclusion, Miami is home to a remarkable group of dedicated and passionate middle school tutors who are poised to make a significant impact on the lives of students. Each tutor brings a unique set of qualifications, experiences, and teaching philosophies to the table, but they all share one common goal: to empower young learners and help them thrive academically.
The stories of these tutors, their qualifications, and their successes underscore the vital role they play in shaping the educational landscape of Miami. They aren't just educators; they are mentors, motivators, and champions of learning.
So, as we wrap up our exploration of Miami's top middle school tutors, it's clear that they are indeed the unsung heroes of education. Their dedication, expertise, and unwavering commitment to their students make them invaluable assets to the educational community, and we're fortunate to have them guiding our young minds toward success.
Click here to check out a comprehensive list of tutors in Miami